Hello!
We have been trialing AT2 for about a month now and are all but sold. Our game uses highly detailed 4K texture maps for a majority of our environment. AT2 has not only decreased the build size of our game from GBs to just a mere several hundred megs but has also substantially increased performance marginally. Gone are the days of waiting countless seconds for play mode to start and in game sprinting and or teleporting has no lag spikes anymore.
On to my question. My modeler / texture artist just started learning MARI, for the sake of getting even better quality out of her amazing models. She is attempting to give me some test multi tile patches to try, but I can't seem to figure out where we might be going wrong. Our normals were baked from ZBrush, (from a high poly), and our model is a low poly. In MARI she uses the high poly to paint on. The model was UV'ed in Headus UV Layout, to make the 3 patches. We have 3 UV patches for one of our enemies. While the first patch maps correctly, it seems like instead of using / finding the other patches, it repeats the same patch for the entirety of the model. Perhaps you could point me into the right direction of solving this / getting it working?
Following the guide in the manual, it seems like I've set things up right, but perhaps I need to separate the patches into their own folders? Here are a few pics to help -
Belly is correct here, but the legs and top of body are getting the wrong patch
(Uncut version here:
http://gyazo.com/c64d6f28179fe927858ddea3e1e97d38
)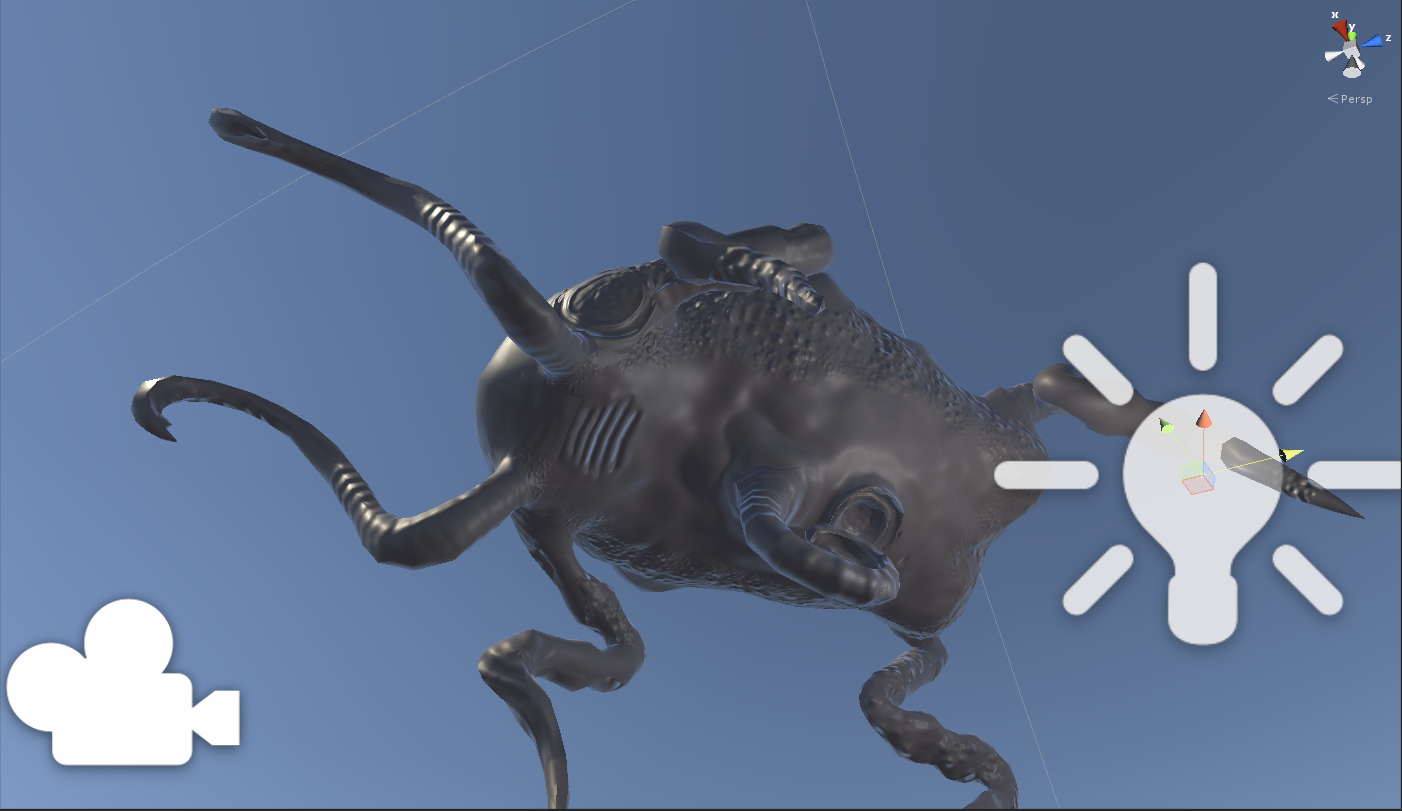 The patches in Unity, I am using hoarder-DIF1001 and hoarder-NM1001 for the specified patch in the material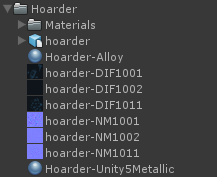 My Virtual Texture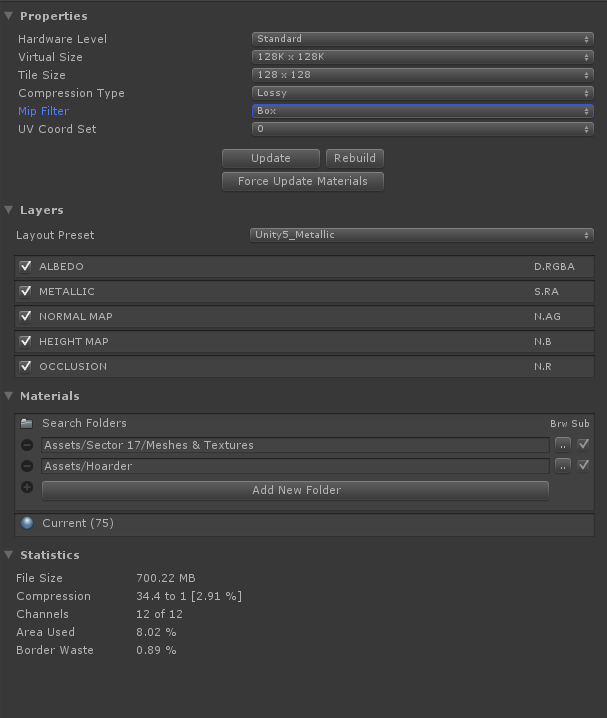 It's the last thing on our list to try before purchasing. Also could you once again re-iterate when you think AT2 will be released (and the early adoption discount dropped?)
Thanks!